SUSTAINABLE FIBRE
ALLIANCE
The Sustainable Fibre Alliance (SFA) is a non-profit standard holding and membership organisation. We represent a global alliance of supply chain actors, stakeholders and industry experts with a mission to ensure the long-term viability of the cashmere sector.
Through our work, the SFA aims to minimise the environmental impact of cashmere, safeguard livelihoods and ensure high animal welfare standards. We work with the end-to-end supply chain, connecting livestock herders to brands and retailers in the global fashion industry.
The SFA Cashmere Standard outlines five global principles for responsible cashmere production:
FIBRE QUALITY IMPROVEMENT
Today, the sustainability of the cashmere industry is under threat. Political transitions and international demand for this luxury fibre have prompted dramatic increases in goat numbers. Coupled with changing land use practices and climate change, this has led to overgrazed and degraded pastures that are less able to support both domestic livestock and native wildlife.
Faced with unstable markets and rising economic hardship, herders are forced to give up their nomadic lifestyle and migrate to the cities, where job prospects are limited. If given the choice, many of these 'stewards of the rangeland' would continue to live in the countryside and continue the herding tradition, living close to nature and their animals.
Growing consumer awareness and industry regulation means that brands and retailers are under pressure to demonstrate responsible sourcing in their supply chains. The SFA offers a holistic and globally-recognized standard that addresses the key sustainability and welfare issues related to cashmere production and provides assurance for 'responsibly-produced cashmere'.
The SFA encourages the adoption of responsible sourcing and production practices that benefit people, livestock and the environment. We are unique in truly representing herder voices and the strength of our producer relationships, due to the heritage of SFA.  Our standards allow companies to demonstrate their commitment to transforming the cashmere sector and make credible claims about SFA-Certified products.
Market-led and grassroots
We provide a voice for the cashmere industry and a deep understanding of rangeland systems and the challenges facing the livestock herders
Inclusive
Our membership brings together the whole cashmere supply chain, from herders and farmers to traders, processors, manufacturers, brands and retailers
Evidence-based
Our work is holistic and adaptive, incorporating social-ecological research with local traditional knowledge and best practice
Collaborative
We work with others who share a common vision for cashmere, pooling our resources to maximise our impact on the ground
We believe that for cashmere to be truly sustainable, we must look at the whole system. This principle of holistic sustainability is at the heart of our approach and is captured by the Mongolian word 'nutag'. Nutag refers to the concept of "homeplace" or "homeland", but it also encompasses the nomadic culture of herders, their ancestral history and traditional knowledge. In other words, nutag describes everything about pastoral life.
We've used this concept to guide our approach, working with herders, practitioners and academics to incorporate traditional knowledge with scientific knowledge and best practice to promote resilience for rangelands.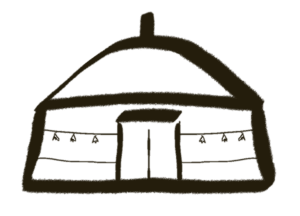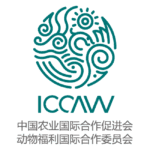 The SFA Cashmere Standard and Clean Fibre Processing Standard cover raw production and primary processing of cashmere fibre in Mongolia and China, while the SFA Chain of Custody operates globally along the full supply chain. We work across 15 provinces in Mongolia and 6 provinces in China. 
We have over 50 members from 11 countries around the globe, consisting of traders, processors, spinners, suppliers, manufacturers and brands and retailers.