The SFA has developed Chain of Custody Guidance for tracking fibre from certified herder organisations along the supply chain, allowing SFA members to make credible claims about the content of certified cashmere in their products and to use the SFA Certified logo. The system was first implemented in Mongolia in 2020 and was extended into China in 2021.
You can download the SFA Chain of Custody Guidelines v3.1 – English version here or visit our Resources page to find the SFA Chain of Custody documents.
The Chain of Custody system and Claims Framework is being revised during 2023. If you would like to be involved in the CoC Working Group, please contact us at standards@sustainablefibre.org.
Developing a new SFA Chain of Custody Standard
To help us move towards a fully-traceable supply chain, the SFA are developing a new Chain of Custody Standard. This development comes following technical advice that the SFA received in 2022 recommending that the SFA create a system that is future-proof and independent. More information can be found here, in our formal Statement of Intent.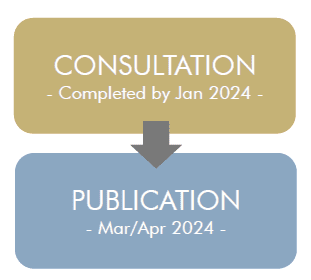 Later in the year, we will release the draft of the SFA Chain of Custody Standard and open it up for a 60-day period of public consultation, with an aim to complete and publish by June 2024. In the meantime, if you have any feedback, comments or questions regarding the Statement of Intent, then please email us on standards@sustainablefibre.org.
Chain of Custody entry requirements:
To take part in the SFA Chain of custody, compliance with the following SFA standards is required: 
 Producers until 31st December 2023
Mongolia:
Mongolian producers must comply with the relevant requirements of the following Codes of Practice targeted at the producer level in Mongolia: 
China:
 Primary processors must comply with the SFA Clean Fibre Processing Standard.

All companies wishing to participate in the SFA Chain of Custody (CoC) are registered on our online tracking system and audited against our Chain of Custody Guidelines
Herders use paper transaction receipts to sell certified fibre to CoC participants, which are then inputed onto our online tracking system as part of the verification process
Whenever a CoC participant sells products containing SFA Certified fibre, this transaction is verified in the tracking system and a digital Transaction Certificate is issued. 
SFA certified material must remain separate from non-certified material at all stages of transportation and storage. This is verified during CoC audits.
SFA Transaction Certificates form a 'chain of custody' along the supply chain, which can be used to verify on-product 'SFA Certified' claims.
Companies can start making general marketing claims as soon as their SFA Membership has been approved. On-product claims cannot be made unless 1) the company has undergone a successful audit against the SFA CoC Guidelines, 2) the product contains SFA Certified fibre that has been sourced according to our CoC Guidelines and 3) the on-product claim has been approved by the SFA.
You can find more information on making SFA claims on the Resources page of our website.
General Marketing Claims
General claims can be used by members on their website and in marketing materials to demonstrate their support of the SFA's mission and work on the ground to improve the sustainability of cashmere. SFA membership does not automatically validate a company's sustainability claims or represent certification of its products. Examples of permitted general claims include:
"We (or name of the member organisation) is/are a proud member of the Sustainable Fibre Alliance/SFA"
"We (or name of the member organisation) are/is committed to improving cashmere production practices globally with the Sustainable Fibre Alliance/SFA."
"We (or name of the member organisation) is/are member of the Sustainable Fibre Alliance and supports the responsible production of cashmere. The SFA works with herding communities and the cashmere processing industry, providing training in rangeland stewardship, animal welfare and clean fibre processing. With the SFA Cashmere Standard, we promote production practices that are better for people, animals and the environment to help ensure the long-term viability of the cashmere sector."
On-Product Claims
On-product claims will only be permitted if a brand or retailer is a full member of the SFA and has sourced SFA Certified fibre through the SFA's Chain of Custody.
All on product claims must first be submitted to the SFA for approval.