On 9 September, 2022, the Sustainable Fibre Alliance organised the Natural Fibre Connect conference in Ulaanbaatar, Mongolia. The event welcomed 120 in-person guests representing 17 provinces, 58 herding cooperatives, processors, partners, academic institutions, as well as government and non-government organisations. An additional 11 thousand guests attended virtually through the SFA's live-stream of the conference on Facebook.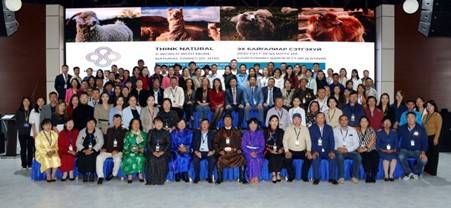 Talks were held throughout the day along with a series of working group breakout sessions to discuss the following important themes:
1. The need to focus on the social issues of herders
2. Natural fibres – becoming the driving force of the rural economy
3. Livestock Breeding and Care Realities – Challenges for Farmers and Cooperatives
4. How Chain of Custody and Traceability are Changing the sector?
5. How to support cooperatives with green financing?
Herder cooperatives and communities discussed the importance of maintaining fibre quality alongside sustainability, and the need for affordable veterinary care and subsequent medicines. One of the main takeaways relating to animal care was that if good conditions (health care and water quality) are maintained in line with international standards, waste would be reduced and herder lifestyles would also be improve. Water quality was highlighted as a major issue, with a large percentage of families using wells which can lead to hygiene concerns. Artificial insemination was also a topic of discussion as a viable option to maintain the sustainability of herder lifestyles.
Other key takeaways related to social protection and health insurance. Herders were encouraging to conduct medical examinations for themselves at minimum twice a year; herders were also urged to partake in the extensive 'herder health insurance' to protect their finances and maintain social protection, especially due to the risky nature of their jobs. Linked to this, it was determined that labour safety standards on par with international guidelines need to be introduced, implemented and monitored in herding groups.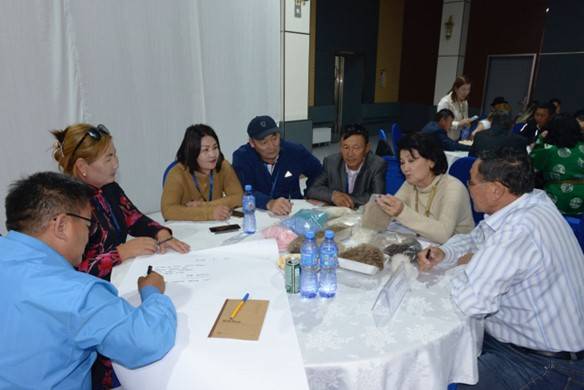 Furthermore, protecting herders through education and training was emphasised as paramount, so that they can better understand and utilise tools like satellite imagery, GPS and identification services. These technologies can be applied in order to facilitate surveillance activities and monitor where their livestock are grazing.
To close out the conference, more information was shared regarding the new collaboration between the SFA and Khan Bank, one of the major commercial banks in Mongolia, which is providing preferential loans to certified herding families and cooperatives.
As the Mongolian government expands and creates more positions with the priority of protecting the cashmere industry, social protection for herding communities should become a bigger consideration. Additionally, creating better incentives for sustainable change within the industry would aid both Mongolian herding communities and the national economy.