Our codes of practice set out the requirements that herders and processors need to comply with to be accredited against the SFA Cashmere Standard. We provide training on the code of practice requirements and carry out capacity building work to improve compliance levels. Producers are certified at bronze (minimum requirements met), silver or gold (fully compliant with requirements) level. Our three-tier assurance mechanism ensures that our process for accrediting producer organisations against the SFA Cashmere Standard is robust, appropriate and credible.
Herder Level
The Rangeland Stewardship Code of Practice
Conserving natural resources and native wildlife requires collective action by herding communities. The Rangeland Stewardship Code of Practice requires that herders demonstrate their performance of good practice in adaptive management, indicated by preparation and implementation of a rangeland management plan that is then closely monitored. The goal is for herders to adopt active and adaptive stewardship practices that are appropriate to their situation and are most likely to improve rangeland condition and local livelihoods.
Find more information about how the SFA protects rangelands here and download a summary of the Rangeland Stewardship Code of Practice here.
Animal Husbandry Code of Practice
The Animal Husbandry Code of Practice addresses the five freedoms of animal welfare in the context of Mongolian cashmere production. The code of practice includes requirements relating to food and water, living environment, health, herd management, kidding and kid management, combing and shearing, handling and transport as well as end of life and risk management plans.
In collaboration with ICCAW (International Cooperation Committee of Animal Welfare), we developed a joint code of practice that has been adapted for the Inner Mongolia region of China. The code of practice has been open for public consultation (information upon which can be found on our Resources page).
Find out more about our work on animal welfare here.
Processor Level
The Clean Fibre Processing Code of Practice
The Clean Fibre Processing Code of Practice has been developed for 'first stage' processing plants that scour (wash) and dehair raw cashmere fibre and is currently being piloted by several Mongolian processors. The requirements are focused on the reduction and elimination of harmful chemicals such as APEOs, efficient use of energy and water and ensuring safe, fair working environments.
Find out more about the importance of the Clean Fibre Processing Code of Practice here.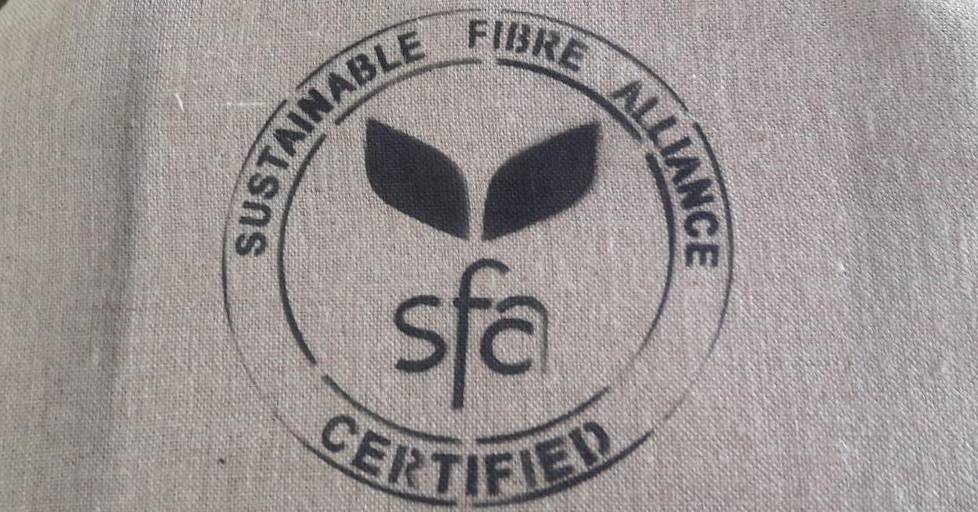 Credibility
Our assurance system was developed with reference to the ISEAL Codes of Good Practice which are a globally recognised framework that define practices for effective and credible sustainability systems.
Assurance Mechanism
Please watch this presentation with sound, to understand more about our assurance mechanism.
Traceability
The SFA is developing a chain of custody model for tracing fibre from SFA-Certified sources along the supply chain, allowing members to make sustainability claims regarding the presence of SFA-Certified cashmere in their products and to use the SFA-Certified logo. We piloted this model in 2019 in collaboration with the UNDP and using blockchain technology from Convergence tech. In 2020, we have expanded this model to trace certified cashmere all the way to the final product, allowing participating SFA members to make credible claims regarding the sustainability of their cashmere.
Find out more information on the 2020 Chain of Custody Pilot in Resources.

Beyond a Standard
The SFA is more than a standard holding body. Through training, workshops and partnerships, we promote collective action to encourage sustainable practices and build the resilience of cashmere producers for future change.
With the support of our members, we coordinate a variety of projects to benefit cashmere producers. These include fibre sorting and breeding initiatives, conservation of local wildlife, educational opportunities for youth and sustainability awards for exemplary herders. We also collaborate with a major national bank to provide low-interest loans to herders that register with the SFA.
We are working continuously at national and international levels to form strategic partnerships and bring about sector-wide transformation of the cashmere industry. We are a key partner of the UN Mongolian Sustainable Cashmere Platform and an active participant in the Round Table for Responsible Cashmere.